Phraates I (c. 176 - 171 B.C.)
ΦΡΑΑΤΗΣ
Fourth king of the Parthians, Phraates I was the eldest son of Phriapatius and inherited the throne at his father's death, as was the Parthian custom.1 He had two brothers, Artabanus I and Mithradates I. See the genealogy chart.
Soon after taking the throne, he turned his arms against the Mardi, who lived in the Elburz mountains south of the Caspian Sea.2 The Mardians in particular he deported and settled in Charax near the Caspian Gates. Not long after this victory Phraates died and was succeeded by his brother Mithradates I, for whom he cherished a special affection, although he had several sons, presumably of age.3
There are no known coins that can be attributed to Phraates I. Sellwood4 concludes that the absence of coins was probably due to the feudal relationship that existed with Parthia's former overlords, the Seleucids, whose currency satisfied the commercial needs of the area during the rule of Phraates I. Recent research, however, indicates some coins may now be attributed to Phraates I.
Click here to view the inscriptions on this king's coins.
____________________
Notes:
1. Debevoise, 18
2. Justin, XLI, 5
3. Debevoise, 19
4. Sellwood, 1980, p. 28

To ensure proper viewing of the Greek characters on this page, check your fonts.
---
Coins in the name of Arsaces attributed to Phraates I
The attributions and cataloging of Parthian coins used throughout this web site follow David Sellwood's An Introduction to the Coinage of Parthia (1980, 2nd edition) for consistency. The few exceptions to this policy are explained here.
Click on coin images to enlarge: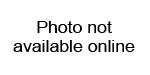 No image of this coin is shown because either there is no photographed example in the database or copyright restrictions prevent its use. If you have a photo of this coin that will help complete the catalog, please contact Chris Hopkins. You will be credited for your contribution if you desire, or may remain anonymous.

---